Recent News
Is it a PV or a sports car?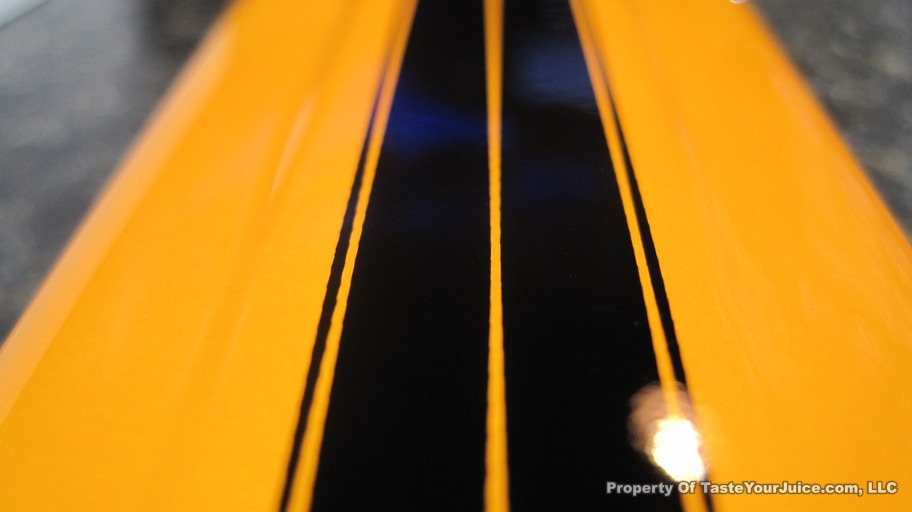 It's definitely a PV and a pretty sharp looking one at that.
This is Joyetech's latest PV, the eVic VT and so far, I'm impressed.
She comes in Orange/Black ("Racing Yellow" – pictured), White/Blue ("Dazzling White"), and Black/Red ("Cool Black").
Although I've only used it for a little bit, it's one of the best experiences I've had in temp control to date, because I can finally… and easily… adjust the TEMPERATURE!
Another first (or at least in my hands) is that it has settings and is calibrated for use with either nickel (NI200) OR titanium (TI) wires.  There is also a wattage mode for your standard kanthal and nichrome builds.
You access the menu with 3 clicks on the fire button, then use the top "jog wheel" to select different options and settings.
This one has a massive 5000 mAh power cell to keep you vaping for days (or hours for some of you out there

).
Some additional features…
Size: 47*25.5*85.6mm
Capacity: 5000mAh
Output mode: VT-Ti/VT-Ni/VW Mode
Temperature Range: 100-315℃/200-600˚F
Output Wattage: 1W-60W
Output Voltage: 0.5V-8.0V
Resistance Range: 0.2Ω for Ni-200, .4Ω for Ti, .15Ω for Kanthal
Selectable display for battery bar, puff counter, or vape timer
Resistance lock for temp control
Spring loaded 510 pin
On-board charger with micro USB port
Protective skins will be available