Recent News
THE VISCOUS ANT PHENOM EVOLUTION
It doesn't happen often enough for me anymore, but when it does, I love it! What is that? When I open up a piece of vape mail, look in the box, and say… "Oh Wow". That was the reaction when I opened this piece.
This is the upcoming Phenom Evolution by Vicious Ant. One part 18350 mech, one part 18650 mech, one part DNA-40 box mod, all parts sexy.
The sets come with a box section featuring the latest version of the DNA-40 temp control board, an 18650 tube, an 18350 tube, plus a bottom firing switch and top cap to transform your Evolution Box mod into a Phenom mechanical.
This is a pricey set folks…
It will be available in Titanium ($450-$500), SS/Brass ($400-$450), and SS ($350-$400)
Some initial impressions…
I absolutely love the look of this one.
The quick release battery hatch is a pleasure to deal with.
The smaller DNA-40 screen looks dated on this beauty.
The switches on the box section have a little too much throw before they activate for my taste. Wished that activation point was up a little higher.
Would be nice if you didn't need a tool to transform it into mech. but you do need to take out two screws on the bottom plate and remove it to get the tube out.   The screws aren't a standard phillips or flat head, so that tool really should be provided.
Phenom Evolution Promo Video:

Phenom Evolution Promo Photos: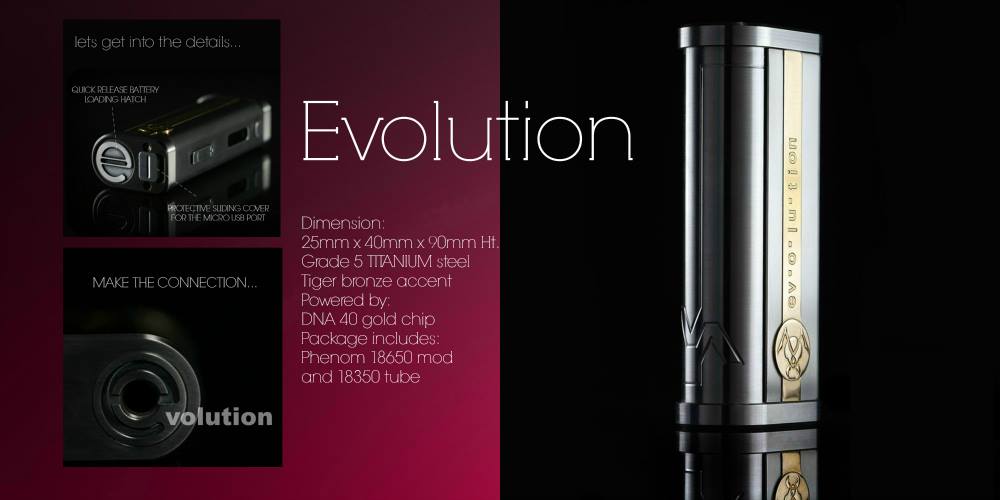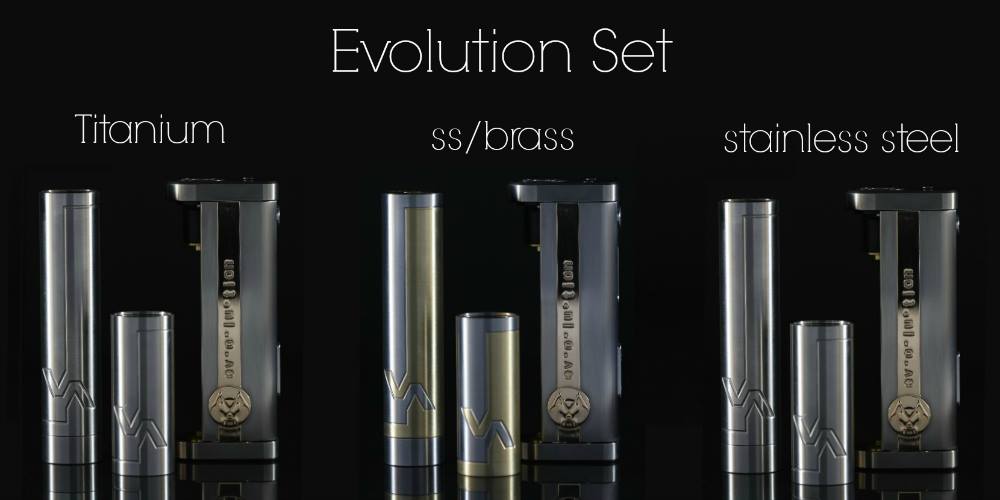 My Photos: