Recent News
A PBusardo Video – The Weekend Comparison
In this video we start off with some show & tell and then give you my experiences with the "Weekend Comparison". I vaped the following side by side for the weekend and let some vaping friends join in the fun:
The Original Nautilus
The Nautilus X
The Kabuki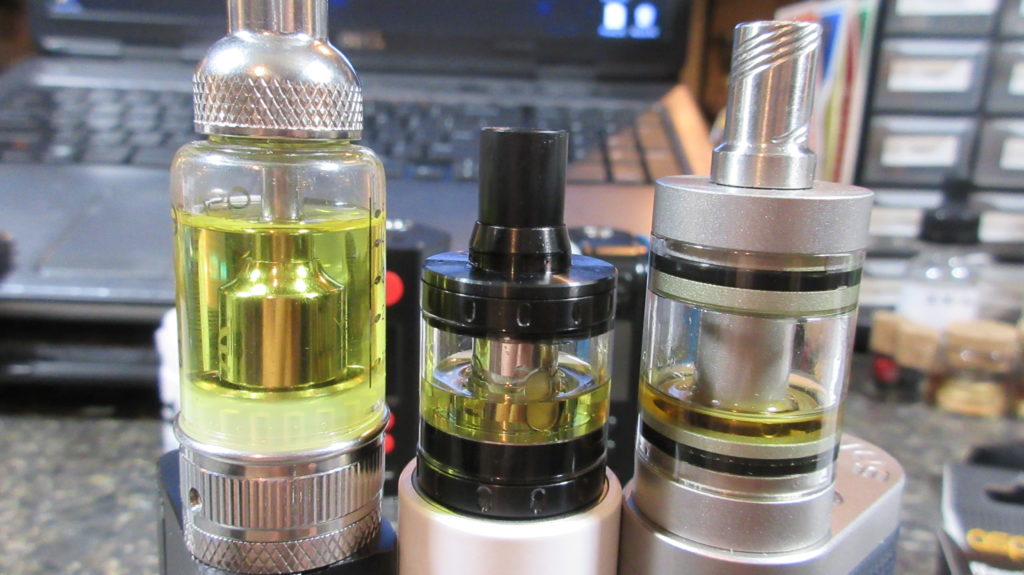 My friend were looking for flavor, I was looking for everything. Check out what we found out in this video.
OH! And before anyone comments on the "Dimitris Pink O-Rings" I have some Kabukis color coded for flavor testing. Now you know. 🙂
The Links:
Kanger
Coil Master
Innokin
Aspire
Vapor Authority
JJ Vapes
House Of Hybrids
The Video:

*NOTE: Any use of these videos in part or in their entirety without Phil Busardo's expressed written consent is strictly prohibited.
The Photos: